Buying Commercial Real Estate

Engaging in commercial real estate is a complex process with transactions governed by many federal, local and county restrictions and procedures. It requires much more specialized knowledge than any other type of real estate.
If one is not familiar with the intricacies of the CRE (Commercial Real Estate) process, it becomes very easy to commit costly mistakes. So, whether an investor looking to invest in commercial property or a business looking for a location,  it is in your best interests to work with an experienced commercial real estate broker.
Further, an exceptional commercial real estate broker is one who is focused on adding value to the transaction - one who knows the local market well, understands her product and has the right strategy to help clients achieve their goals.  These are just a few of the advantages in working with me, Karen Summers, as your commercial real estate broker.
Considerations When Buying Commercial Real Estate
There are many things to consider when buying commercial real estate.  3 of the most important are:
Location:  Location is still the No. 1 issue when choosing the right property for your business. You want to be close to your customers, your workers, and your vendors or suppliers. And, depending upon business type, access to rail and highway and shipping lanes may be important too when choosing a location.  
Access and Parking: Depending upon business type, but particularly if you have clients coming to your location, adequacy of access and parking is extremely important. You need to make sure your customers can park easily without being frustrated.  You also need to take into consideration whether access is compliant with laws including the Americans With Disabilities Act.  
Zoning: It is also important to be sure the zoning for the potential property/building allows you to do what you need to do on the property. If your business is an accounting firm, law firm, etc., you need commercial office space. If you are a manufacturer, you need an industrial space.
Whether due to zoning laws or building codes or covenants, there may be limits to changes or alterations you can make to the property.  For example, a property with historic or cultural heritage may have restrictions on changes to the facade.  

Selling Commercial Real Estate

Selling commercial property is a lot more complex than selling residential property, and takes a different skill set than selling residential property.  Further, the buyers of commercial property, whether business owners or investors, have a different mentality than buyers of residential homes.
Buyers of commercial property, for the most part, compared to buyers of residential property, are far less emotional in the decision process and view the property as an investment opportunity designed to generate income, even if the business intends to use the location.  If the numbers make sense, a bidding war is likely to occur. If the numbers do not make sense, the sale could be tough.   
Therefore, marketing a commercial property then, is obviously key, and also far different than marketing a residential property. In fact, in general, the 
sales process for commercial properties is much more business-like, and the buyers tend to be much more sophisticated.  Buyers are interested in the numbers, and a professional marketing package including all of the relevant numbers, is crucial to present your property in the best light.
Considerations When Selling Commercial Real Estate
There are some key considerations when selling a commercial property. Of course, depending upon intended use,  location, and zoning make a difference to buyers.  However, in selling a proprty 3 additional key considerations are:
Appraisal:  Appraisals in commercial real estate can be much more complicated than appraisals on residential properties. It's essential that a commercial real estate agent knows what to ask for and also what to provide the appraiser.  With commercial real estate, far more weight is put on the potential income the property generates.  Therefore, this puts the extra burden of providing documentation of this income on commercial property sellers.  This can make a huge difference in appraisal valuation.  It is important to work with a commercial agent who understands in detail selling commerciala property.

"Curb Appeal". Just as with residential property, to obtain top dollar when selling commercial property, first impression is key.  As an experienced commercial realtor I understand  the difference a little cleaning up and minor repairs can make in first impressions and establishing that your property is in top buyable market condition.  

Marketing: An experienced commercial realtor has an ear to the ground at all times, knows about city and county plans, zoning, and anticipated zoning changes, and can use the planning knowledge and relationships to provide an inside edge when marketing your commercial property, presenting it in the best light for the future.  In a competitive market, this is key.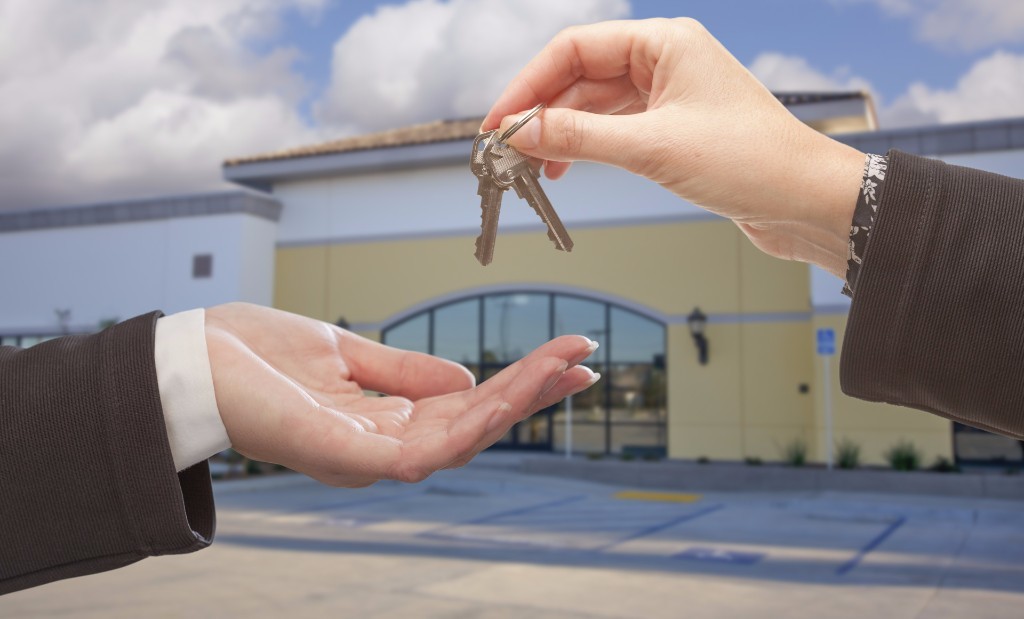 Why Karen Summers


As Your Commercial Real Estate Broker?
I listen to your needs and requirements: I ned to understand your and identify your needs and wants. I have the knowledge to be able to ask you the right questions so I know your current requirements but I also have the foresight to accommodate your future needs. With your needs in mind, I am able to help secure the best space for you or find the best prospects for buying your property.

I have a cutivated network of connections.  As a good commercial agent, I have my ear to the ground, cultivate city and county connections and keep a keen eye on the market.  Having an
 established network and local connections, I am often able to tap into resources and find properties that are not listed or marketed. A great relationship with other agents, architects, contractors and attorneys further enables me to find the best opportunities.
I know the market. To be of the greatest benefit, as your commercial agent, I have  the knowledge to provide a good overview of the entire market and suggest the best locations for your business.  

However, the value that a commercial real estate broker brings works both ways for buyer and seller.  If you are a seller, you want to get the most money you can from the buyer. If you are a buyer, you want to purchase a property at the lowest possible price. I am an experienced commercial broker who understands the commercial real estate market and I am able to offer sound advice to both buyers and sellers on the highest or lowest price they can accept.
I am an exceptional negotiator.  This works hand in hand with market knowledge. An experienced broker should be able to use proven strategies to persuade the other party to give the best price possible for a property.  I have great negotiation skills and the ability to be creative and think out of the box as necessary to create a winning situation.
I have integrity. My business is buit upon lifelong relationships and referrals.  You must be able to put your complete trust in your broker. This includes not having the details of your deal revealed to others and having the ability to communicate openly so you are able to make the right decisions.
Call me today, and let's discuss your needs.  951-333-8065.
Click To See What Clients Say